Michelle Van Der Zalm
Coach/Administration/Community Involvement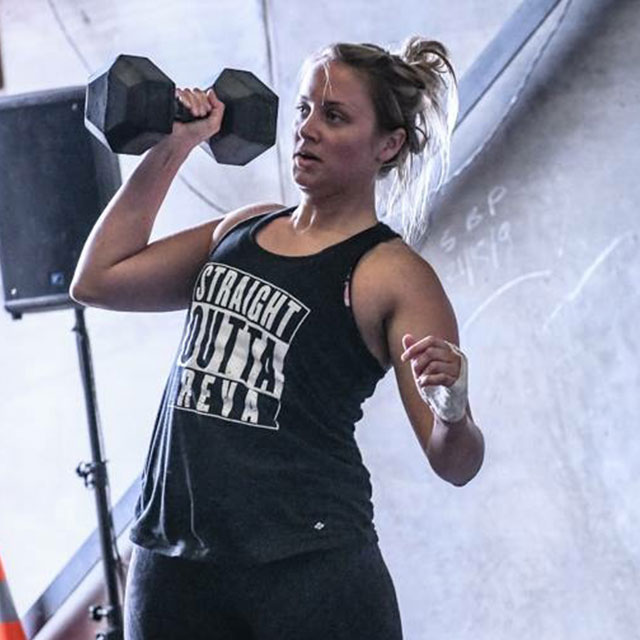 CrossFit Level 1 Trainer
CPR-C & Standard First Aid
Michelle was born and raised in Niagara-on-the-Lake, ON. She pursued a post-secondary education at Brock University and holds a degree in Physical Education and Kinesiology. The time she spent in this program really triggered her passion of health and physical fitness. She spent her childhood with her seven siblings at the arena, their "second home", and on the soccer field in the summer.
Michelle is a long-time Crossfitter, being introduced to the sport in 2011 doing basement workouts. She is an integral part of the RX Gym community and takes pride in the progression made by the members. She thoroughly enjoys connecting with members and you will often find her planning community events.
Outside of the gym, you'll find Michelle at home with her two little ones. She is a very proud new mom and loves to be around her family. Her proudest moments are those that demonstrate positive role model behaviours to her children, and her abundance of nieces and nephews.
Prescribed Fitness For Your Health
CHECK OUT AN RX GYM FACILITY
As soon as you enter any RX Gym Inc facility you'll know that you're about to finally receive the fitness experience you've been looking for and deserve!
Learn More
Fill in the form below to learn more and get started with your 2 week trial.