EFHURT PROGRAMMING
The EFHURT™ Program is exclusive to RX Gym Inc.
The EFHURT™ Program is exclusive to RX Gym Inc. It is planned to challenge your mind and tax your body through varying weekly workouts. These are specifically structured to build unstoppable mental athletes that test their physical abilities in
6 separate athletic mindset targets: Effort, Force, High Performance, Utilization, Revive, Tension.
Effort: You will showcase your ability to apply effort consistently while using your best technique. On Mondays, you will be mentally prepared for your body to accept strain over duration while moving with solid form.
Force: You can expect a heavier workout.  On Tuesdays, you will demonstrate your ability to move with speed and strength. Your mental challenge is to accept load and fully commit to moving whatever heavy task is presented.
High Performance: You will perform at your absolute peak. On Wednesdays, you will exhibit your highest intensity. Mentally, you will challenge yourself to demonstrate grit and fortitude combined with dynamic athletic prowess.
Utilization: You will expect true tests of athleticism. On Thursdays, you will use your highly tuned resilient mindset as the key to success with the programmed tasks.
Revive: You can anticipate a medium volume day composed of dynamic skills coupled with sprint styles. On Fridays, you will build your minds ability to complete one last mental and physical test or accept recovery over the weekend. Tension:  Saturdays are the biggest day of the week and the most invigorating test you will experience. These workouts will put both your mind and body under the highest tension it's faced all week. Be ready for workouts that will sometimes feel unfair, but will increase your capacity to handle discomfort and build a determined attitude found in an athlete that will not quit.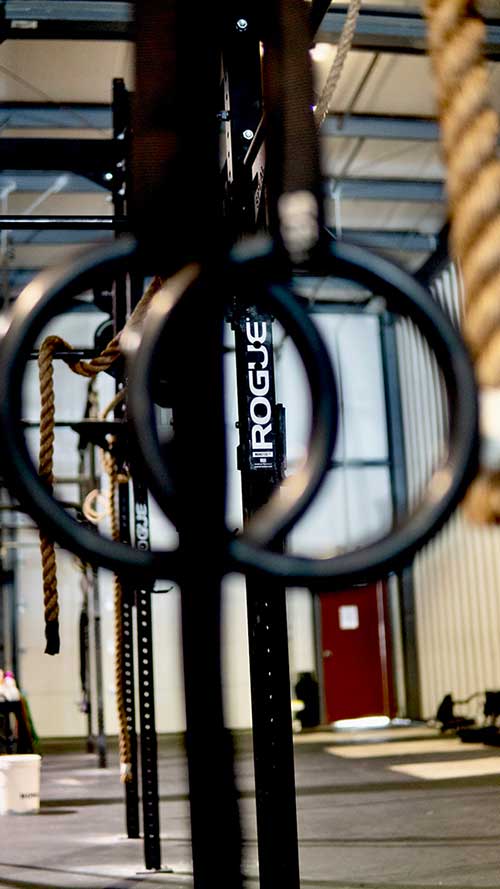 CHECK OUT AN RX GYM FACILITY
As soon as you enter any RX Gym Inc facility you'll know that you're about to finally receive the fitness experience you've been looking for and deserve!
Learn More
Fill in the form below to learn more and get started with your 2 week trial.